WHAT'S NEW:
BRAD SHERRILL TOURS THREE PERFORMANCES NATIONWIDE IN 2014:
Red Letter Jesus, The Gospel of John & Exodus.
For 12 years, Brad Sherrill's performances have inspired over 800 audiences in churches and professional theaters throughout 40 states, Canada and the U.K. We would like to speak with you anytime about planning a moving and unforgettable event at your church or venue! Contact us.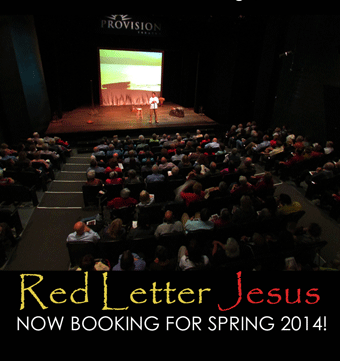 "RED LETTER JESUS" IN
CHICAGO THEATER REVIEW:
"Mr. Sherrill's demeanor is warm, comforting, and sincere. He massages each story into teachable moments. His reaching out to audience members, as a gentle preacher or minister, seemed simply natural...." Read more.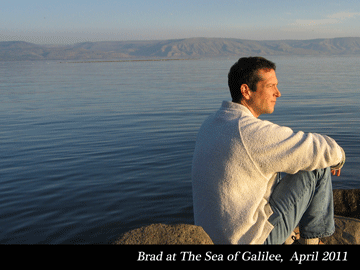 BRAD SHERRILL'S BBC INTERVIEW.
Listen here.
Brad's interview story with the BBC, (which aired from Belfast, Northern Ireland on April 13th, 2008) was broadcast during The Gospel of John's 2008 Cathedral Tour of the U.K. and Ireland.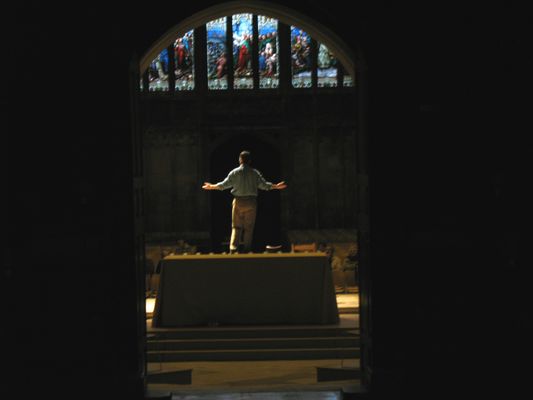 Photo: Brad at Gloucester Cathedral (U.K.)
View more photos from Brad's cathedral performances throughout the U.K., Ireland and Northern Ireland.
Read articles and reviews from pastors, educators and audience members who attended the European performances.